Responsible Gaming
Responsible gambling is something that all companies have to do, and Uptown Pokies is no exception. This is because of the risks of gambling addiction that are still present among Australians, which is why the company has established a number of rules that must be followed. Moreover, there are a number of tips that can also help avoid the problem.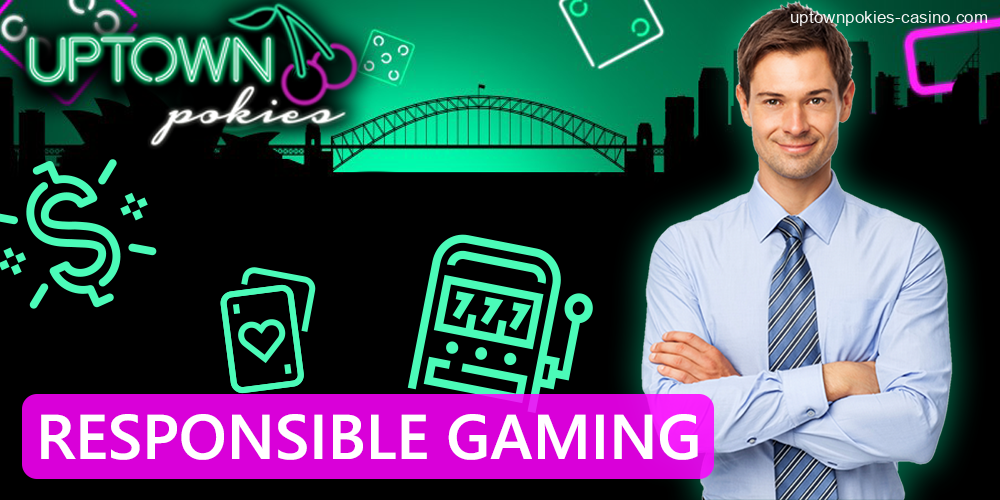 Rules for responsible gaming
At the moment, Uptown pokies is striving to keep its Aussie users safe on many fronts. One of these is gambling addiction. The following rules are in place for this:
Prohibiting people under 18 years of age from using the platform's services;
Restrictions on financial transactions by individuals;
Prohibition of transferring one's account to an underage person.
These conditions will minimize the spread of addiction among those who are not yet legally adults.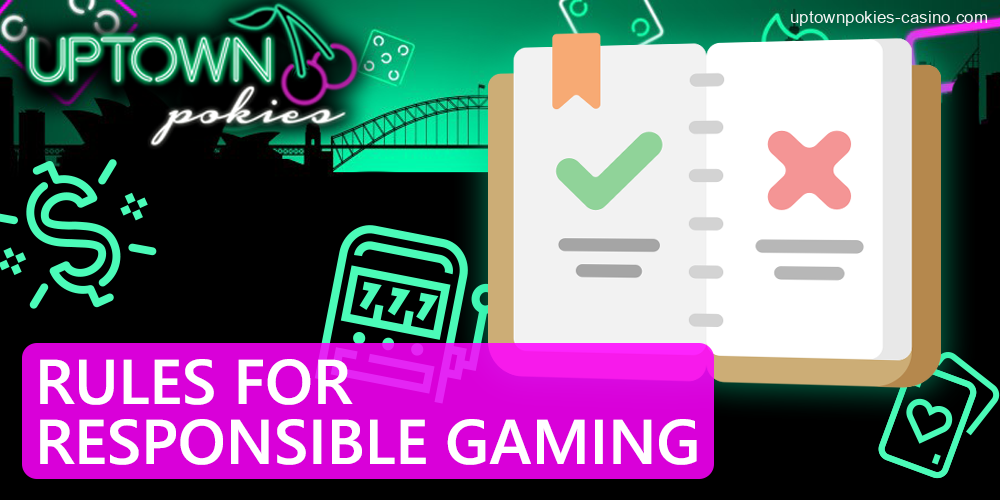 Tips for avoiding the development of addiction
For the safety of one's family relations and financial situation, it is important to stay away from gambling addiction. That's why the company offers a number of tips that can help avoid it or reduce its impact. These include:
Use the company's services only when you are calm;
Do not engage in gambling while under the influence of alcohol, drugs, or toxic intoxication, stress, anxiety, aggression, and so on;
Try to spend your personal funds, not someone else's money;
Use only an amount that would not affect your budget too much;
Try to respect time limits for Uptown Pokies Casino;
Control your spending;
Only play games where you are more confident;
Clearly learn all the rules before you sit down to play;
Stop in time.
Overall, it is important to spend some time learning additional information about the issue of gambling addiction. If you realize this has already happened, try to seek professional help.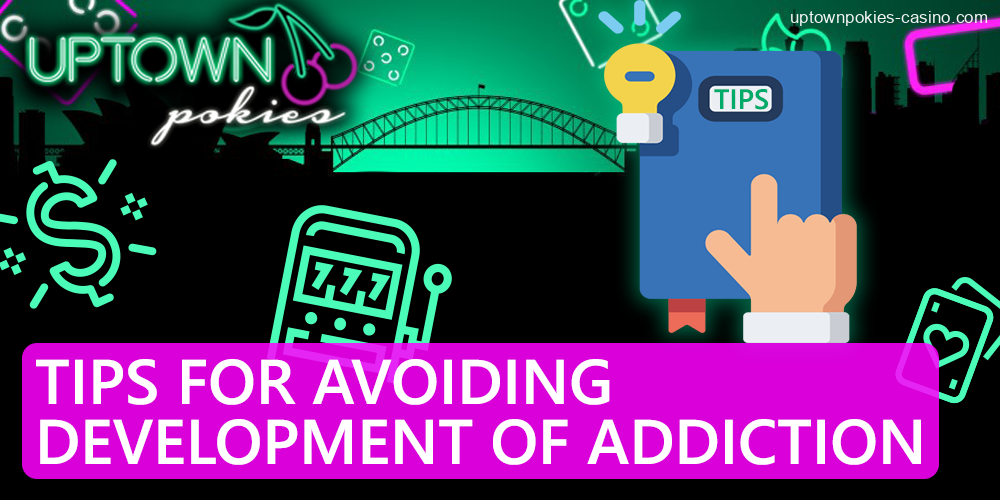 Ways to deal with gambling addiction
If a player realizes that he/she already has a gambling addiction, then it is time to seek help immediately. There are two ways forward:
| | |
| --- | --- |
| Professional help | Contact specialists (psychologists) online or offline. This method should only be used in a really critical situation. |
| Self-restraint | Most players prefer to solve the problem themselves. As part of this, you can set financial or time limits, make a list of games that have been tested for successful wins, and aim to avoid unfamiliar platforms, services, or games. |
Don't be afraid to ask for help. In the initial stages of the problem, it will be much easier to solve it than to fight its consequences later on. And remember, keeping you safe is one of Uptown Pokies' responsible gaming's core principles.